Products
Diosmetin
Diosmetin
Lemon Peel Extract Diosmetin is a limonoid, and a bitter, yellow, crystalline substance found in citrus and other plants. It is also known as limonoate D-ring-lactone and limonoic acid di-delta-lactone. Chemically, it is a member of the class of compounds known as furanolactones.
Products name: Diosmetin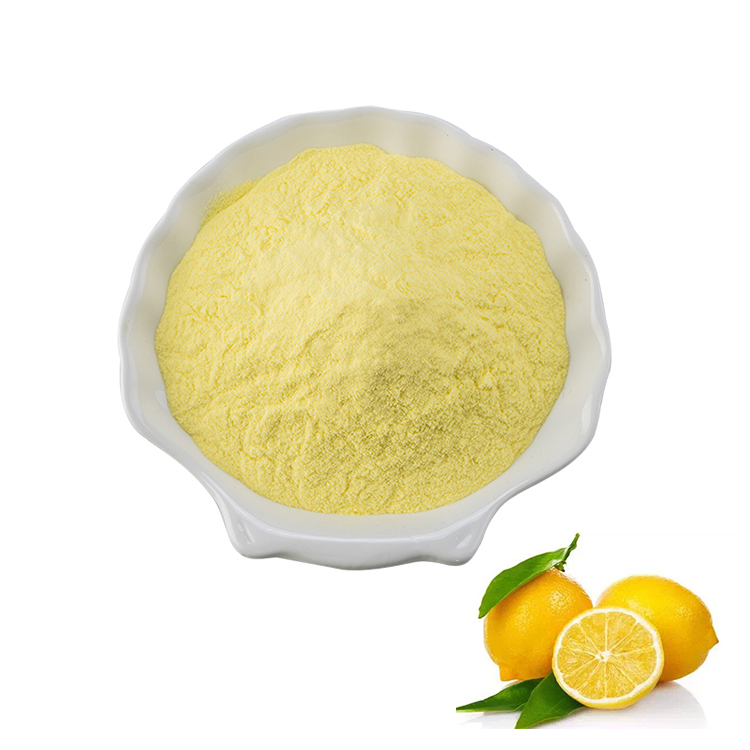 Synonyms: Diosmin EP Impurity F(Diosmetin); 2-(3-Hydroxy-4-methoxyphenyl)-5,7-dihydroxy-4H-1-benzopyran-4-one;DiosMetin(Luteolin 4-Methyl ether); Salinigricoflavonol; 5,7-dihydroxy-2-(3-hydroxy-4-Methoxyphenyl)-4H-chroMen-4-one; DiosMetin, froM DendrantheMaMorifoliuM; 3',5,7-TRIHYDROXY-4'METHOXYFLAVONE; 4'-METHOXY-5,7,3'-TRIHYDROXYFLAVONE
Part: lemon peel
CAS No: 520-34-3
EINECS: 208-291-8
Molecular Formula: C16H12O6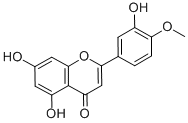 Molecular Weight: 300.26
Appearance: Yellow powder
Specification: 98%
Test Method: HPLC
Main function:
1. Lemon Peel Extract Diosmetin is good at antioxidant and antitumor activity
2. Antimicrobial, antiviral activity against a variety of viruses, including herpes simplex virus (HSV) and HIV-1
3. Mild sedatives, anxiety reduction and hypnotics
4. Modulate for mood and cognitive enhancement, mild sedative and sleep aid
5. Memory-enhancing properties
6. Widely use as a mild sedative and antibacterial agent.
Application:
1. Applied in the Pharmaceutical field;
2. Applied in the Functional food field;
3. Applied in the Health products field;
4. Applied in the Cosmetic field.( diosmetin).
Package: 25kgs drums
Shelf life: Up to 2 years, not opened
Storage conditions: Dry and cool unopened, Avoid direct sunlight
<<<<<<< Related Products >>>>>>> ◆