Products
Amygdalin
Amygdalin
Amygdalin, also known as laevomandelonitrile or laetrile, is isolated from the seeds of the tree Prunus dulcis, also known as bitter almonds. Since the early 1950s, a modified form of amygdalin has been promoted under the names laetrile and "Vitamin B17" as a cancer cure. In reality, neither amygdalin nor any derivative such as laetrile is in any sense a vitamin.
Products name: Amygdalin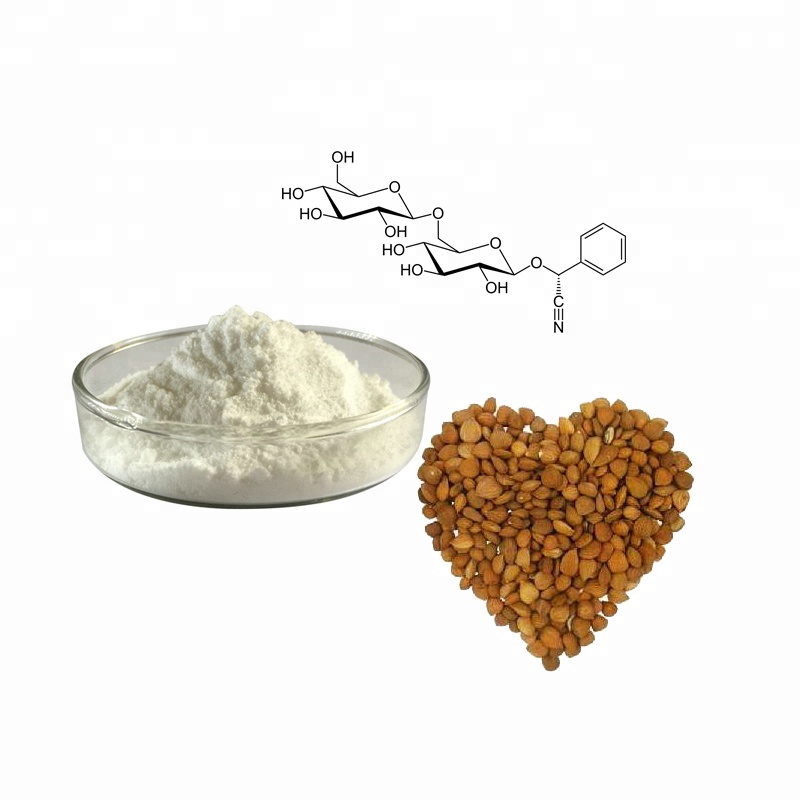 Synonyms: d(-)-mandelonitrile-beta-d-gentiobioside; mandelonitrile-beta-gentiobioside; nsc-15780; rile; BENZENEACETONITRILE-[(6-O-BETA-D-GLUCOPYRANOSYL-BETA-D-GLUCOPYRANOSYL)OXY]-, (R)-; D(-)-AMYGDALIN; D-AMYGDALIN;D-AMYGDALIN HYDRATE
Part: seed
CAS No: 29883-15-6
EINECS: 249-925-3
MF: C20H27NO11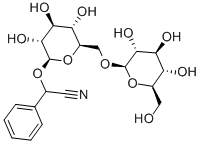 MW: 457.43
Appearance: white or off-white powder Powder
Specification: 98%
Test Method: HPLC
Main function:
1. Inhibit the respiratory center, cough and asthma .
2. Anti-inflammatory and analgesic effects.
3. Anti-tumor effect.
4. Lower blood sugar, hypolipidemic.
5. Elimination of pigmentation, freckles, dark spots, so as to achieve the effect of beauty.
Application:
1.Applied in pharmaceutical field, amygdalin is used as medicine toanti-cancer and tumor;
2.Applied in cosmetic field, amygdalin can eliminate of pigmentation, freckles, dark spots;
3.Amygdalin also can be used as dietary supplement and food additive to lose weight.
Package: 25kgs drums
Shelf life: Up to 2 years, not opened
Storage conditions: Dry and cool unopened, Avoid direct sunlight
<<<<<<< Related Products >>>>>>> ◆