Products
Phloridzin
Phlorizin
Phlorizin is a glucoside of phloretin,which is found primarily in unripe Malus (apple), root bark of apple. It has potential application value in food, beauty and health products industry.
Products name: Phlorizin
Synonyms: phlorhizin; phloridzine ;phlorizine; phlorizoside; 1-Propanone, 1-[2-(β-D-glucopyranosyloxy)-; 4,6-dihydroxyphenyl]-3-(4-hydroxyphenyl)-; Floridzin
Part: Root bark, stem, tender leaves and fruit of apple trees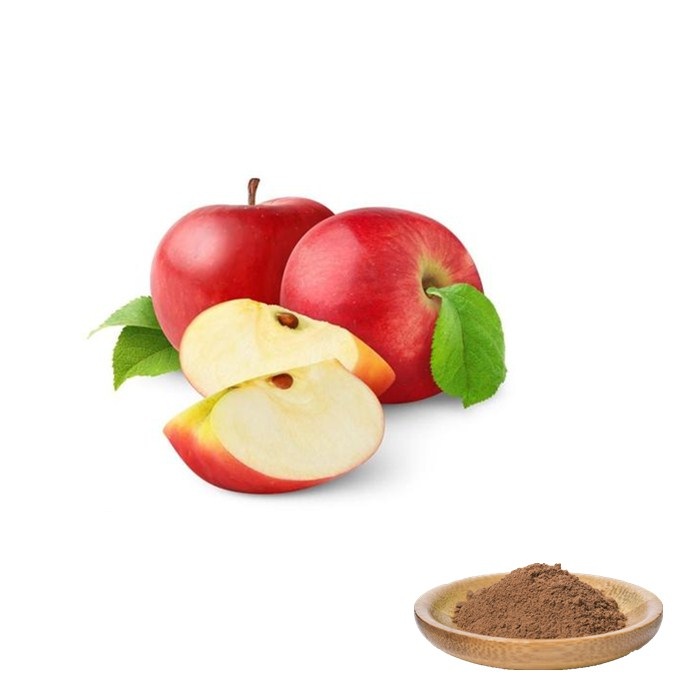 CAS No: 60-81-1
EINECS: 200-487-1
Molecular Formula: C21H24O10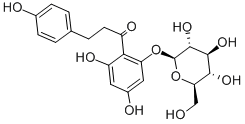 Molecular Weight: 436.41
Appearance: Yellowish Powder
Grade: Cosmetic; Pharmaceutical Grade; Food Grade
Specification: 40%~98%
Test Method: HPLC
Main function:
1.Liver Protection: Help heal liver damage and reduced the risk of further damage caused by chemicals such as alcohol and medication.
2.Cancer Protection: Slow the growth of cancer cells and tumors and promote cancer cell death. Prevent skin, breast and colon cancer, and lower the risk of colon and lung cancer.
3.Heart Protection: Reduce the number of atherosclerotic lesions in arteries, the amount of cholesterol produced in the liver and uric acid content in the blood.
4.Cholesterol Reduction: Increase HDL (good) cholesterol levels and reduced total triglyceride levels.
5.Hair Growth: Improve in hair density and no adverse side effects were found.
6.Anti-Aging: Effect against external aging by promoting the health of skin cells and rejuvenation. Effect the Internal aging by promoting organ health, destroying the free radicals and strengthening fibers.
Application:
1. Phloretin has been approved as a food additive.
2. Applied in drug research and development.
3. Applied in comestics because of its antioxidant activity and anti-aging function.
Package: 25kgs drums
Shelf life: Up to 2 years, not opened
Storage conditions: Dry and cool unopened, Avoid direct sunlight
<<<<<<< Related Products >>>>>>> ◆ Apple Polyphenol